Home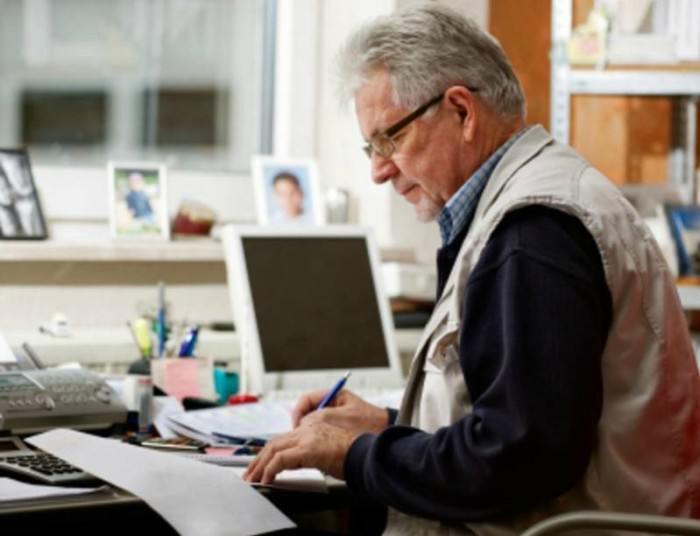 According to an article in the NYTimes, baby boomers who are about to retire might want to consider a new career: working for nonprofit, tax-exempt organizations.  
Whether a job is required to offset an inadequate retirement, or to prevent boredom...baby boomers are finding it hard to stay home after they retire. Not many companies will hire a senior, however, so unless they want to work as a greeter in WalMart, their choices are few and far between.
Interestingly, in an article by CHRISTOPHER FARRELL, Nonprofit Work After Retirement? Maybe You Can Make It Pay Retiring: "Baby boomers closing in on the traditional retirement years often seek purpose and a paycheck in a second career, also known as an encore experience, next chapter or unretirement. Whatever the term, nonprofit work — focused on addressing society's pressing needs and promoting arts and culture — has a particular allure for many in this group."
And he might have a point! Mr. Farrell states that based on the 2016 Nonprofit Employment Practices Survey by Nonprofit HR, a the human resources firm, "57 percent of nonprofit groups surveyed said they expected to create new positions, an increase of 7 percentage points from last year." Furthermore, "...the firm notes that only 36 percent of private companies surveyed said they intended to increase staff size, the same percentage as in 2015."
So if you're looking for a new job, and have recently retired, consider working for a nonprofit organization! Turn your volunteer work into something you can get paid for, but enjoy doing!
"You try to be a good example to your children," Mr. Farley, whose son and daughter had played for the club, told the gathering. "What I did was one of the worst examples you could ever set for your children."

Yes--you read that correctly: sadly, according to the NY Times, Brian Farley stole money from the Tri-Boro Youth Soccer Club in eastern Pennsylvania, where he had served as the longtime treasurer for the all-volunteer, nonprofit club.  

Velociter Appreciation Week: Recognizing Small Business Innovators
Aug. 9, 2016 (WASHINGTON) -- Department of Defense's Velociter Program kicks-off an online Appreciation Week for Small Business Innovation Research and Small Business Technology Transfer participants, Aug 9-12.
The DoD Velociter Program is a tailored, business development program, providing one-on-one coaching, collaboration and matchmaking opportunities to support the rapid transition / commercialization of DoD SBIR/ STTR technology throughout the life cycle of the SBIR/STTR programs. DoD Velociter is sponsored by the DoD's Office of Small Business Programs and delivered by Beyond3.