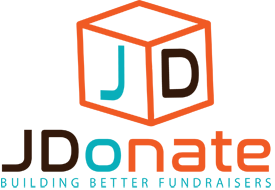 One of the biggest complaints we hear, when our clients start their nonprofit, tax-exempt organization, is the difficulty they find in fundraising. Most people know who they want to help and why, and they know how they're going to help them. But for a lot of people, they don't know how to raise funds!
Let's face it - not everyone knows how to ask for money. It's not easy! And if you aren't sure how to ask for the M-O-N-E-Y you need to help run your organization, that could be a problem.
We've got some great news for you: JDonate is now available!
JDonate is a Wordpress Plugin and Joomla Component that lets your donors say, "I want to buy three pieces of sheet rock to go RIGHT THERE and I want to dedicate this donation to my Mom." With JDonate, you upload any custom background -- a Christmas room, a blueprint, a picture of your kennel or shelter -- and your donors select exactly which items to donate and where the items should go on the picture!
It's easy to use, too...just upload it to your website, activate it, and you'll be good to go. And want even better news? JDonate is available as a Wordpress plugin and a Joomla component! You can even get a standalone html version, if you'd prefer.
Makes fundraising fast, fun, and easy. Your donors are happy. You're happy. And your organization gets to do what it does best: service your participants!