Home
The Application, Letter of Appeal or a Grant Proposal?
You need one and (in most cases) two to three completed documents when requesting grant funding: an Application, a Letter of Appeal; and/or a Grant Proposal.
An Application - The Application is usually a form you may request and receive from a potential funder, which will need to be filled out by you. If you are requesting a small amount of money (up to $2,500.00) just send an application. The Application will usually come with a set of guidelines to walk you through the process, and it is simply a matter of "filling in the blanks," as the funder's guidelines suggest!

A Letter of Appeal - This is a summarized version of the Grant Proposal. Your Letter of Appeal should include a brief but concise outline, summarizing your needs. For example: If you are requesting money for a school project which will reduce violence, here is a sample request: "We would like to request a Grant in the sum of $25,000 to assist in the costs associated with the after-school program we have just developed to reduce crime within our community." You will need to include a brief summary of your program, as well. Remember to carefully look at the average monies usually granted by the Foundation to whom you are applying. If the Foundation only Grants funds ranging from $3,000 to $20,000 and you need $25,000, you should only request that which the Foundation will grant. You can, however, apply to another Foundation for the remaining $5,000.

A Grant Proposal - If you are requesting $5,000.00 to $50,000 or more, here are the steps you must follow: You must first send a Letter of Appeal. Once you've received the guidelines and Application, follow the directions, submit the Application, and then submit your Proposal. A proposal is a comprehensive document that goes into much more detail and depth, regarding your project and need for funding.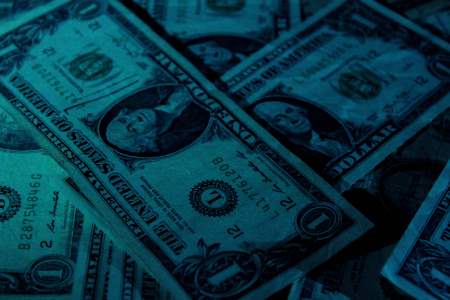 Every day you hear about Government spending, but do you realize that you may be entitled to receive some of the billions of dollars the Government GIVES AWAY EVERY YEAR? Once you have received tax-exempt, 501(c)(3) status, you'll be eligible for grant funding. Grant funding comes in a variety of formats, including but not limited to the following:
  Formula Grants
  Project Grants
  Direct Payments with Unrestricted Use
  Insured Loans
  Other!
Additionally, there are thousands of Government and Private Programs available. Federal and State Governments give FREE MONEY to businesses, students, men, women, children, minorities and the list goes on. Whether it's to develop an idea, continue or change your career path through education, work at your artistic vocation or simply to obtain help with expenses for your nonprofit organizatoin, there are numerous Programs out there for you to utilize in order to obtain this funding, but there are conditions.
The question is, how do you identify them? That is the biggest stumbling block for those who think and hope they might qualify for Grant funds in some way. The key to obtaining Grant money is easier than you realize. If you are an organized person who can follow instructions, THE CHANCES OF RECEIVING GRANT MONEY is that much closer! KEEP IN MIND, HOWEVER, if you're trying to get grant money for personal needs - like to help with mortgage payments, buying a house for individuals, groceries, rent, utility payments, child care expenses, car payments, insurance, debt consolidation, or free grant money for "individual use" - you're out of luck. Except for welfare or State-type "aid to families" programs, we've never been able to find this sort of funding for anybody. 

Grant money can provide you with the independence you need to get your non-profit organization viable; develop your local community center, youth facility; help you to create and market your invention through SBIR grants, or even launch you on a new career destination. These grant dollars can also help you acquire the schooling you lack or help you with your other expenses. All it takes is organizational skills, the ability to write a proper Grant Proposal, find someone who can do it for you, and figure out how to find the Grant Applications...or knowing someone who can find them for you!! A properly written Grant Proposal and the knowledge of where to apply for your Grant can improve your chances of securing your GRANT MONEY dramatically!
For more information on forming your tax-exempt organization, please comment below or call us: 865.408.8833.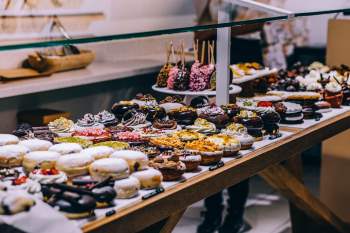 There is a thing called "Unrelated Business Income Tax" or "UBI." For any funds obtained under UBI, you will most likely be required to pay income tax.   UBI is a tax placed on funding/monies received that are not generated by conducting an activity that generates revenue, which is not is directly related to an organization's mission.
 
For example, in the simplest form, if your organization owns a parking lot, and it rents out the lot to a business so they have a place for their customers to park, that income is not related to your stated purposes.  So those funds would be considered UBI, and you (the organization) would have to pay income on those funds.  Even if you use that money to fund your programs – it is unrelated to your activities and you'll need to report it at the end of the year.
According to the IRS, "For most organizations, an activity is an unrelated business (and subject to unrelated business income tax) if it meets three requirements:



It is a trade or business,


It is regularly carried on, and


It is not substantially related to furthering the exempt purpose of the organization.


Read more: Q: Unrelated Business Income - Can the org sell stuff and make money?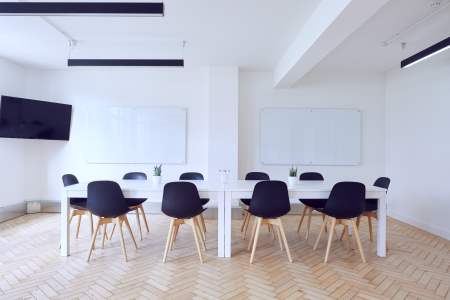 In most states, you'll at least want a president, a vice-president, a secretary and a treasurer or a secretary/treasurer.  

Most states will require at least 3 (three) individuals at a minimum.  So with 4 (four) officer positions on your board, that means one person can serve as both the Secretary and the Treasurer, if you only have 3 individuals.  The President should not also serve in any other Board position.  The other thing you will need is the addresses of each of your officers and members-at-large.  You should note that in MOST states, they will require the HOME address of your officers - you cannot use your organization or an office address for such individuals. So be sure to get that information from your BOD.  Again - this is MOST, but not all, states, so if you're not sure - call your state to ask!

So those rules were state-specific, now let's review the basic rules for the IRS, with respect to BOD officers.  According to the IRS, unless absolutely necessary, your officers should not be related, they should not live in the same household, nor should they live in a different state from the location of the organization's primary delivery of services location.  So when forming your board, try to not include persons who are related and/or living in the same household.  Additionally, you should make sure officers are not "disqualified" individuals.