Home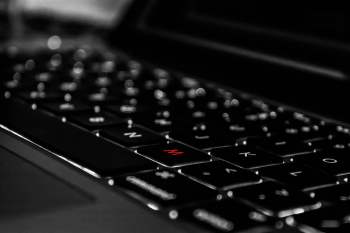 A "private" foundation can be described as a nonprofit, non-governmental organization with a principle fund or endowment of its own. Foundations are dedicated to providing a common good for society and that good usually is in the form of providing funds for individuals, businesses who conduct research and development and nonprofit organizations. This year Private Foundations will give away billions of dollars in grants.
A "private" foundationon is organized for many reasons. The main reason is that Foundations are exempt from taxes. However, in order to retain this tax exempt status A FOUNDATION MUST BY LAW GIVE AWAY AT LEAST 5% OF ITS TOTAL ASSETS EVERY YEAR. This serves as an excellent tax shelter for companies and individuals. How these funds are distributed is left up to the organizations/foundations themselves. There are Foundations that specialize in giving aid to women who are widowed or divorced while others may give money for everyday living expenses, depending, of course, on your needs! Most private foundations are found right in your local phone book and all you have to do is call them to find out what they fund and what their requirements are to submit a request for funding.

If you are an individual, or you own a business that conducts research and development or provides job services, if you have a non-profit organization, or serve in city government, city department, etc. and your organization needs and wants to obtain a GRANT, you usually must first submit an Application and then a Grant Proposal to the Foundation or Government Agency, depending on their guidelines...BUT YOU MUST KNOW WHICH ONE TO APPLY TO BEFORE YOU START! You also need to know WHERE TO GET THE APPLICATIONS and you need to have a proposal to submit to these organizations or agencies, describing your program! There are over 35,000 private Foundations in the United States, and they all give money away.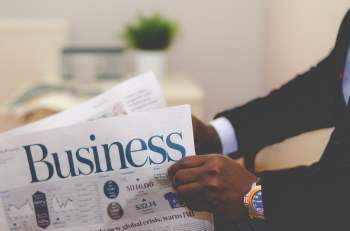 If you have ever tried to fill out all those IRS 1023 32 page application form and attempted to deal with the mounds of confusing paperwork -- then you know how difficult and time consuming obtaining your non-profit status can be  - which is why most people hope that just by filing their "Nonprofit Incorporation" or "Nonprofit Charter" – that means they're tax-exempt and can immediately start getting grants.
 
THIS IS SIMPLY NOT TRUE! You MUST obtain tax-exempt status from the IRS!
 
This requires you to fill out the dreaded 32-page plus 1023 Application, feared by just about anyone who's ever attempted to read through it, let alone complete it.
 
You most likely know that as a tax-exempt corporation, you'll be eligible to obtain private and public grants. Not just that, but you'll also be able to solicit and accept tax-deductible donations from corporate donors, public entities, and private citizens – all of which are critical to not just your fundraising efforts, but the success of your organization.
 
The good news is that tax-exempt 501(c)(3) status tells your potential donors that you are a legitimate and well-organized entity.  It is for all those reasons we recommend you move forward with obtaining your tax-exempt status, and make sure you don't just stop at your obtaining your articles of incorporation.
Have a question or need help setting up your tax-exempt, 501(c)(3), nonprofit organization? Call us at 1.865.408.8833, Comment below, or email us directly, and we'll get back with you ASAP! Just click This email address is being protected from spambots. You need JavaScript enabled to view it. to send an email!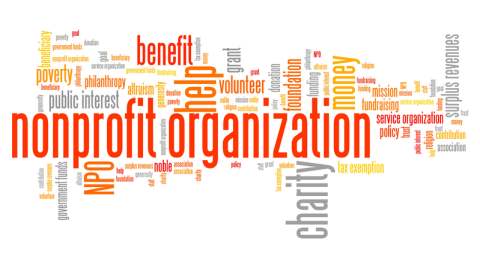 If you're thinking about turning your for-profit business into a nonprofit organization, simply because your for-profit has not been profitable, then you're doing it for all the wrong reasons, and there's a good chance the IRS will not approve your application.  Let's face it – if you didn't make a go of it in the for-profit environment and you couldn't generate an income to pay your bills, what makes you think you can make it work as a nonprofit?
 
Most people will say it's because they'll then qualify for grants, but what you need to understand is that in most cases, you can't get a grant to cover 100% of your salary, all the "company's" administration fees, program costs, etc.  So if that's what you're after – either stay a for-profit or start a new business.
 
Some things to note about a "nonprofit" organization:
1.      It's is owned by the public.
2.      It belongs to no private person, and no one person controls the organization.
3.      The assets are irrevocably dedicated to the charitable, educational, literary, scientific, or religious purposes of the organization.
4.      Control of a nonprofit lies with a governing board of directors or trustees – not "you."
5.      Nonprofits usually have a staff that are both paid staff and volunteers. In fact, in many nonprofits, volunteers outnumber paid employees.
Read more: Q: Should I Setup a Nonprofit or Stay with a For-Profit?

IMPORTANT UPDATE FROM THE SBIR/STTR:
You may now submit your Phase I proposals for the open SBIR 17.3 and STTR 17.C Broad Agency Announcements (BAA) through the DOD SBIR/STTR proposal submission website. All proposals for this Announcement must be received by 8:00 p.m. ET on Wednesday, October 25, 2017.

Important Dates:
•    September 26, 2017: SBIR 17.3 and STTR 17.C open
•    October 11, 2017: SITIS closes to new questions
•    October 25, 2017: SBIR 17.3 and STTR 17.C close at 8:00 p.m. ET
Proposal Submission
Proposals must be submitted via the DOD SBIR/STTR submission website at following the DOD instructions contained in the Announcement as well as the instructions specific to the Service/ Component  to which you are applying. Submissions must include Volume 1: Proposal Cover Sheet, Volume 2: Technical Volume, Volume 3: Cost Volume, and Volume 4: Company Commercialization Report to be considered a complete proposal. Small businesses may modify their proposals at any time until the Announcement closes on October 25, 2017 at 8:00 p.m. ET through the SBIR/STTR submission website. The website is best viewed in all modern, secure browsers such as Firefox, Safari, Chrome, and IE10+. If your firm has any Phase II awards, any resulting Company Commercialization data must be reported and up to date.
 
Please plan ahead when creating a proposal and submit early in order to avoid any unforeseen complications.
Read more: The DOD SBIR 17.3 & STTR 17.C Broad Agency Announcements are Open for Proposal Submission as of...