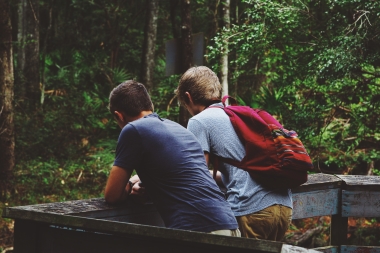 Well - that's a loaded question! Do you HAVE to get a grant, or do you need funding?
If you're trying to find grant funding for your organization's social services program(s), you're in luck: you can find funding that will help.
As with any grant funding, however, you'll have to search for that funding, and then compete with all the other great, deserving organizations out there, who also are in need of funding!
Keep in mind, however, that whether your program is for teens, young children, at-risk youth, transitioning adults, prison reform, community services or more - there are OTHER ways to find funds to help get your program started or renewed!
One of the first things you can and should do is ASK! Introduce yourself to the local city and county government and officials. Spend time with the secretary or administrative assistants at your local court house. Ask to speak with the mayor or his/her representatives and explain your program to them.
Then ask them for funding. If they say NO...ask for a recommendation or a referral to someone who will say yes. Some of the BEST funding you can find will be from local government agencies.
Do some good old fashioned "walking and talking" in your community! Some of the biggest checks my clients used to get were from local corporations and businesses, who wanted to help - once they knew what their programs were and how they helped the community. So go to your local strip mall, walk into every store, and introduce yourself and your program. Take some donuts and coffee with you. Tell them who you are, what your organization does, what you need and why.
And remember: it's not always just money. If you are going to have a fundraiser, then ask the mayor to attend and offer his/her support! If they're unable to write a check to help, ask the local business for a donation of goods (you can sell them at a blind raffle perhaps?) or for help at the fundraiser with their smoothie making machine and a couple of employee volunteers, etc.
Get creative! Ask the banner maker for a free banner, and the car dealership for the use of one of their older vans, to transport your clients to/from appointments or your facility.
See how it works? All of these things I've mentioned...they've all been done, so I know it works. What's important is that if you need money, there are ways to go get it.
You just have to take action and work it. Ask for it.
You know the old saying: If you don't ask, the answer's always NO!
Still think you just want to apply for grants? No problem - I'll address that in my next article! Check back in a few days for some additional information.
Have a question or need help setting up your tax-exempt, 501(c)(3), nonprofit organization? Call us at 1.865.408.8833, Comment below, or email us directly, and we'll get back with you ASAP! Just click This email address is being protected from spambots. You need JavaScript enabled to view it. to send an email!