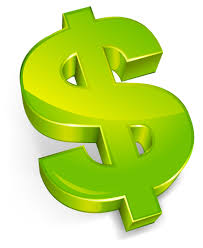 According to an article on HealthDay News, researchers conducted a study, which was published on May 13th, 2015, in the New England Journal of Medicine, and they found that paying smokers to quit seems to work better than offering them free counseling and nicotine replacement therapy! In fact, researchers found: "Sixteen percent of those assigned to reward programs were still smoke free after six months, compared with 10 percent in the deposit programs and 6 percent in the usual care group."
The study indicates: "Roughly 18 percent of Americans smoke regularly -- a percentage that hasn't changed in more than a decade despite the proliferation of new therapies. We desperately need new interventions, and this study shows that financial incentives are likely as good, if not better, than other available interventions," said lead author Dr. Scott Halpern, an assistant professor of medicine, epidemiology, medical ethics and health policy at the Perelman School of Medicine at the University of Pennsylvania.
Halpern said, "We found that reward-based programs were more effective overall because many people didn't want to sign up for the programs requiring deposits."
Does your organization offer a smoking cessation program to its clientele? If so, do you offer free-counseling and/or nicotine replacement therapy? 
If so, perhaps it's time to think about offering a reward-based program. For more information on the study and to read the ARTICLE on HealthDay News, by Steven Reinberg, the HealthDay Reporter, click the link.