Home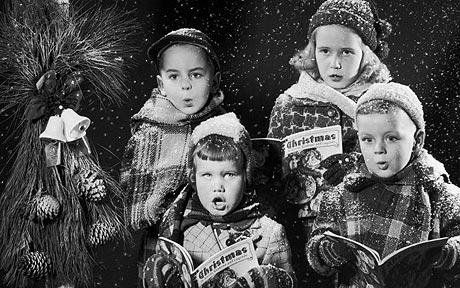 American Humane Association Holiday Cards: Celebrate the season by sending cards that show your support of American Humane Association's mission – to create a more humane and compassionate world by ending abuse and neglect of children and animals.

M.D. Anderson Cancer Center Children's Art Project: The Children's Art Project began focuses on providing cheer and comfort for young cancer patients and helps fund college scholarships and educational programs that prepare patients for successful lives after cancer.

The California Dept of Education announced information on funding through the 21st Century High School After School Safety and Enrichment for Teens program.
Funding Description: The purpose of the After School Safety and Enrichment for Teens program is to create incentives for establishing locally driven after school enrichment programs that partner schools and communities to provide academic support and safe, constructive alternatives for high school pupils in the hours after the regular school day, and that support college and career readiness (California Education Code[EC] Section 8421).
Eligible Applicants: institutions of higher education, local educational agencies, nonprofit organizations, other organizations or agencies
Required Eligibility Criteria: Public or private entities are eligible to apply for 21st Century Community Learning Centers  funds (20 U.S.Code  §7173[a][3]) provided that they propose to serve Title I schools that have schoolwide programs, or a Title I school with at least 40 percent of the students eligible for Free or Reduced Price Meals and the school is 1) either in Program Improvement, or 2) been determined by the local educational agency (LEA) to be in need of intervention and support, and all programs must serve the families of students at these schools. 
For additional information: 21st Century High School After School Safety and Enrichment for Teens.
In a TTAA letter posted on October 4, 2016, to the TEA Correspondence page, TEA announced the availability of a revised IDEA-B LEA MOE Calculation Tool for school districts and an alternate tool for use by open-enrollment charter schools. 
TEA is hosting two training opportunities for school districts and charter schools interested in finding out more about completing the revised IDEA-B LEA MOE Calculation Tools.
The training will be provided on the following dates through a TETN presentation entitled "Revised IDEA-B LEA Maintenance of Effort (MOE) Calculation Tool":
October 13, 2016, from 10:00–11:00 a.m. 
October 19, 2016, from 1:30–2:30 p.m.
For information on how to access this TETN, contact the TETN site manager at your regional ESC.
For access to the new tools and more information about IDEA-B LEA MOE, you may also refer to the IDEA-B LEA Maintenance of Effort page of the TEA website.
For Further Information or any questions, please email TEA Compliance.
INCREDIBLE NEWS FROM THE IRS!
For years the application fee to apply for tax-exempt status was around $800.00. 
Add that to the fees for filing the nonprofit Articles of Incorporation with your state, and our fees for the work necessary to fill out all the paperwork, and you'd need to come up with between $1,600.00 and $2,400.00 to get your nonprofit, tax-exempt corporation.
And to make it worse – the IRS gave themselves "up to" 180 days to approve/disapprove your application.
Not any more!
In order to ensure local organizations are legally-formed, to help provide services to people in need, the IRS has lowered their fees AND improved the approval time.
IF you qualify, the new filing fee is only $275.00, and the IRS approval time is (on average) between 7-14 business days!
A-MAZ-ING!!!
If you're ready to get your tax-exempt status approved, faster than in the past, AND for pennies on the dollar…then this is YOUR time.
For one LOW price of only $995.00, we will handle it all: your incorporation, bylaws, EIN, tax-exempt application and state filing forms. 
And that INCLUDES all the filing fees!
Are you ready to get started?
Click on the PAYPAL Button below and make your payment of only $995 to place an order today. We'll get you started IMMEDIATELY!
Feel free to Call for more info: 865.272.9539‬
NOW

, or send an 

This email address is being protected from spambots. You need JavaScript enabled to view it.

!