Home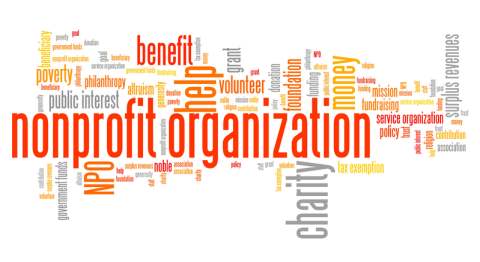 If you're thinking about turning your for-profit business into a nonprofit organization, simply because your for-profit has not been profitable, then you're doing it for all the wrong reasons, and there's a good chance the IRS will not approve your application.  Let's face it – if you didn't make a go of it in the for-profit environment and you couldn't generate an income to pay your bills, what makes you think you can make it work as a nonprofit?
 
Most people will say it's because they'll then qualify for grants, but what you need to understand is that in most cases, you can't get a grant to cover 100% of your salary, all the "company's" administration fees, program costs, etc.  So if that's what you're after – either stay a for-profit or start a new business.
 
Some things to note about a "nonprofit" organization:
1.      It's is owned by the public.
2.      It belongs to no private person, and no one person controls the organization.
3.      The assets are irrevocably dedicated to the charitable, educational, literary, scientific, or religious purposes of the organization.
4.      Control of a nonprofit lies with a governing board of directors or trustees – not "you."
5.      Nonprofits usually have a staff that are both paid staff and volunteers. In fact, in many nonprofits, volunteers outnumber paid employees.
Read more: Q: Should I Setup a Nonprofit or Stay with a For-Profit?

IMPORTANT UPDATE FROM THE SBIR/STTR:
You may now submit your Phase I proposals for the open SBIR 17.3 and STTR 17.C Broad Agency Announcements (BAA) through the DOD SBIR/STTR proposal submission website. All proposals for this Announcement must be received by 8:00 p.m. ET on Wednesday, October 25, 2017.

Important Dates:
•    September 26, 2017: SBIR 17.3 and STTR 17.C open
•    October 11, 2017: SITIS closes to new questions
•    October 25, 2017: SBIR 17.3 and STTR 17.C close at 8:00 p.m. ET
Proposal Submission
Proposals must be submitted via the DOD SBIR/STTR submission website at following the DOD instructions contained in the Announcement as well as the instructions specific to the Service/ Component  to which you are applying. Submissions must include Volume 1: Proposal Cover Sheet, Volume 2: Technical Volume, Volume 3: Cost Volume, and Volume 4: Company Commercialization Report to be considered a complete proposal. Small businesses may modify their proposals at any time until the Announcement closes on October 25, 2017 at 8:00 p.m. ET through the SBIR/STTR submission website. The website is best viewed in all modern, secure browsers such as Firefox, Safari, Chrome, and IE10+. If your firm has any Phase II awards, any resulting Company Commercialization data must be reported and up to date.
 
Please plan ahead when creating a proposal and submit early in order to avoid any unforeseen complications.
Read more: The DOD SBIR 17.3 & STTR 17.C Broad Agency Announcements are Open for Proposal Submission as of...
Grant Funds Available from the Texas Education Agency
The 2017-2018 Title I, 1003 School Improvement Priority/Focus grant is now available to eligible applicants. The application for this grant is available to begin filling out now, and the deadline to submit is 5:00 p.m., October 26, 2017.
The list of eligible applicants and the entitlement amounts for this program are now available on the Grants Administration Division Federal Entitlements page.
For more information on this grant funding from the TEA, This email address is being protected from spambots. You need JavaScript enabled to view it. us.
CA Dept of Education Funding
Funding Name: 2017 National School Lunch Program Equipment Assistance Grants
Eligible Applicants: local educational agencies (LEA's)

Required Eligibility Criteria: Public school districts, county offices of education, directly funded charter schools, private schools, and residential child care institutions that participate in the NSLP can apply for this grant. The Nutrition Services Division (NSD) will give priority to those sites that did not receive funds from the 2009 American Recovery and Reinvestments Act (ARRA) grants or the 2010, 2013, 2014, 2015, or 2016 NSLP equipment grants. The NSD may consider SFAs with excess net cash resources (NCR) to be ineligible to receive an equipment grant. In accordance with Title 7, Code of Federal Regulations, Section 210.14(b), an SFA shall limit its NCR to an amount that does not exceed three month's average expenditures for its food service account.

Funding Description: This grant will allow school food authorities (SFA) to purchase the equipment needed to serve healthier meals, meet the new nutritional standards with an emphasis on more fresh fruit and vegetables, improve food safety, and expand access. It gives priority to those SFAs that are high need and have 50 percent or more enrolled students who are eligible for free or reduced-price meals.
For more information on this program grant, please This email address is being protected from spambots. You need JavaScript enabled to view it.us.