Home
The SBIR Road Tour is a national outreach effort to convey the non-dilutive technology funding opportunity provided through the Small Business Innovation Research (SBIR) and Small Business Technology Transfer (STTR) Programs.
Federal and State Program Managers representing the $2.5 billion in early stage funding have been invited to attend a series of events alongside technology entrepreneurs and innovation supporters from across the United States.
So, if you're an Innovator, Entrepreneur, Researcher, or Small Technology Firm, don't miss this opportunity, register today at SBIR Road Tour.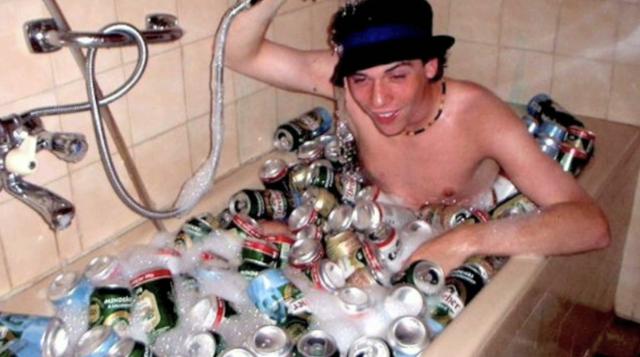 According a study called "Safer California University," funded by the National Institute on Alcohol Abuse and Alcoholism (NIAAA), colleges can reduce excessive drinking and intoxication at off-campus parties, as well as nearby bars and restaurants, with a comprehensive prevention program that includes the surrounding community.
Read more: The Importance of Alcohol Risk Management in College Settings
The Division of Federal Fiscal Compliance and Reporting has announced the USDE Guidance regarding IDEA-B LEA MOE. In late July 2015, the United States Department of Education (USDE) issued guidance on final regulations under Part B of the Individuals with Disabilities Education Act (IDEA-B) related to local educational agency (LEA) maintenance of effort (MOE). The memorandum answers questions on the final regulations published in the Federal Register on April 28, 2015, which became effective on July 1, 2015.
Read more: News from the Division of Federal Fiscal Compliance and Reporting
CA Dept of Education Funding
Funding Name:
Mandate Block Grant, Fiscal Year 2015-16
Eligible Applicants: local educational agencies (LEA's)
Required Eligibility Criteria: For each fiscal year that a local educational agency (LEA) elects to receive block grant funding, it must submit a Mandate Block Grant Application which represents the Letter Requesting Funding.
Funding Description: Provide funding to county offices of education (COE), school districts and charter schools to fund the costs of various mandated programs and activities identified in Government Code (GC) Section 17581.6(e).
For more information on this government grant funding, please This email address is being protected from spambots. You need JavaScript enabled to view it.!