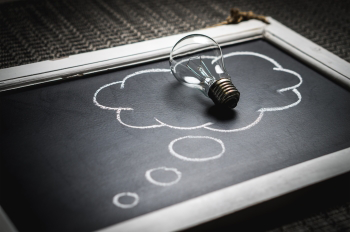 One of the first things most newly-formed nonprofit organizations are told to do is create their mission statement and vision statement.  And nothing stresses out a board more than trying to create a mission statement and vision statement!
So what are they and why do you need them?  Let's start with your Vision Statement, because that is an internal statement or document that your organization uses to remind itself what you want to accomplish.
A vision statement describes an organization's objectives and indicates what it would like to eventually accomplish. Your nonprofit should use it as a guideline to remind the board what you'd like to eventually become, based on your stated objectives for organization growth.
MOST organizations will start out with one vision, but that vision will sometimes change over time. There's nothing wrong with slightly adjusting your Vision Statement as time goes by – just make sure you stay within your originally-stated purposes. Your Vision Statement is a formal statement, and should be included in organization documents.
What's included in a Vision Statement? Pretty much you want to state…your vision…for your organization! What do you envision your organization accomplishing over time? You'll want to make sure it includes the following:

 Where will the organization focus its efforts?

What are the strategic opportunities used that will advance the organization's vision?

How will you be different than other nonprofit organizations in the community?
Keep in mind it should NOT include HOW you intend to accomplish your goals – just what are your goals.
Example Vision Statement:
Within the next 10 (ten) years, the (XYZ Organization) will have helped to create a healthier, more physically-fit community by teaching local high school students how to create and manage a sustainable farming environment, and acquire the education, skills and resources necessary to build self-sufficient, prosperous lives and healthy communities.
Need help setting up your tax-exempt, 501(c)(3), nonprofit organization or have a question? Call us at 1.865.408.8833, Comment below, or email us directly, and we'll get back with you ASAP! Just click This email address is being protected from spambots. You need JavaScript enabled to view it. to send an email!