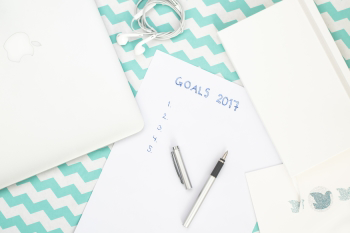 A mission statement is different than a vision statement, because it basically tells people the purpose of your organization. You should include the following:

What is your service or product;


Detail your target market;


The area you will serve;


Your organization's philosophy;


The organization's goal.

According to Forbes, the following questions must be answered in the mission statement:
"What do we do?" — The mission statement should clearly outline the main purpose of the organization, and what they do (i.e. your nonprofit organization's purpose.)
"How do we do it?" — It should also mention how one plans on achieving the mission statement. (a description of your program(s).
"Whom do we do it for?" — The audience of the mission statement should be clearly stated within the mission statement. (describe your target clientele.)
"What value are we bringing?" — The benefits and values of the mission statement should be clearly outlined. (what are your organization's values/philosophies/goals.)
When designing a mission statement, it should be very clear to the audience what the purpose of it is. It is ideal for a business to be able to communicate their mission, goals and objectives to the reader without including any unnecessary information through the mission statement.'"
Example Mission Statement
Through collaboration between parents, youth, representatives from schools and governmental agencies, such as local law enforcement and local parks and recreation departments, and individuals from community-based organizations and the private sector, the XYZ Organization provides an opportunity to students by broadening the base of support for their education in a safe, constructive environment.
It is the intent of this organization to encourage students from local schools and school districts to partake in safe and educationally-enriching alternatives during non-school hours. The programs offered will provide incentives for students to participate in these after school education and enrichment program, and they will encourage partnerships between schools and local community resources that will extend the provision of literacy, academic enrichment, and safe, constructive alternatives for students in grades K-9 in the Smithtown County area of Main City, USA.
The goal is to merge school reform strategies with community resources, and support local efforts to improve assistance to children and youth in need.
Need help setting up your tax-exempt, 501(c)(3), nonprofit organization? Call us at 1.865.408.8833, Comment below, or email us directly, and we'll get back with you ASAP! Just click This email address is being protected from spambots. You need JavaScript enabled to view it. to send an email!