Home

The 2015-2016 Title I, Part C Carl D. Perkins Career and Technical Education Act Grant Application is available in eGrants as of June 10, 2015.
The Texas Education Agency opened the 2015-2016 Title I, Part C Carl D. Perkins Career and Technical Education Act Applicant Designation and Certification (ADC) form on May 18, 2015. The 2015-2016 Title I, Part C Carl D. Perkins ADC form, once certified and submitted by eligible applicants, will activate the 2015-2016 Title I, Part C Carl D. Perkins Career and Technical Education Act Grant Application.
Eligible applicants must apply through the eGrants system by 5:00 p.m. Central Time, August 28, 2015. For more information or to apply for this grant, please email us This email address is being protected from spambots. You need JavaScript enabled to view it.!
The Taco Bell Foundation is helping the next generation recognize their full potential with the launch of its first-ever "teen marketing campaign."  They also announced their annual "Graduate for Más Time Square Yearbook with Get Schooled" June 10th.
About Taco Bell Foundation
Taco Bell Foundation is a nonprofit 501(c) (3) public benefit corporation committed to inspiring and enabling America's teens to achieve más through its programs, partnerships, and direct financial assistance. Every year, the Foundation serves more than 1 million teens in more than 180 communities across the country and awards more than 300 grants and scholarships focused on education and career preparedness. Since 1992, the Foundation has awarded more than $75 million in support of more than 1,000 teen-serving organizations in the U.S. through customer, franchisee, employee and vendor-partner donations. For more information visit Taco Bell Foundation.


According to online reports, Taco Bell will soon be serving beer, wine and "mixed alcohol freezes" at a new location set to open in Chicago this summer.
Ashley Sioson, who is a representative for Taco Bell, did not provide any additional details on the upcoming drink options, but Taco Bell said the Wicker Park store will be the first in the U.S. to serve alcohol. It already serves alcohol in Japan, South Korea and Spain.
Sioson said there are no current plans to bring alcohol to other Taco Bell locations in the U.S.
The franchisee in the Wicker Park neighborhood of Chicago will ensure that alcohol is served responsibly at the new location. To that end, a third-party secret shopper service will be hired to monitor alcohol sales.
Apparently, Taco Bell is trying to appeal to Millennials who want to "dine" while eating their fast food, instead of, well, eating it fast…
So what do you think – good idea or bad? Will this make it easy for under aged youth to obtain alcohol? Thoughts?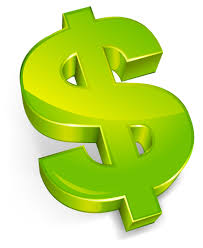 According to an article on HealthDay News, researchers conducted a study, which was published on May 13th, 2015, in the New England Journal of Medicine, and they found that paying smokers to quit seems to work better than offering them free counseling and nicotine replacement therapy! In fact, researchers found: "Sixteen percent of those assigned to reward programs were still smoke free after six months, compared with 10 percent in the deposit programs and 6 percent in the usual care group."
The study indicates: "Roughly 18 percent of Americans smoke regularly -- a percentage that hasn't changed in more than a decade despite the proliferation of new therapies. We desperately need new interventions, and this study shows that financial incentives are likely as good, if not better, than other available interventions," said lead author Dr. Scott Halpern, an assistant professor of medicine, epidemiology, medical ethics and health policy at the Perelman School of Medicine at the University of Pennsylvania.
Halpern said, "We found that reward-based programs were more effective overall because many people didn't want to sign up for the programs requiring deposits."
Does your organization offer a smoking cessation program to its clientele? If so, do you offer free-counseling and/or nicotine replacement therapy? 
If so, perhaps it's time to think about offering a reward-based program. For more information on the study and to read the ARTICLE on HealthDay News, by Steven Reinberg, the HealthDay Reporter, click the link.