Home
PRESS RELEASE:  Thu 11/13/2014
AVANCE, a longtime W.K. Kellogg Foundation grantee, has been selected as one of four nonprofit organizations from across the country to partner with Social Finance to explore the potential for Pay for Success Financing.
"Pay for Success models can enable organizations like AVANCE to scale and become sustainable and give us a line of sight into our future," said AVANCE President and CEO Rick Noriega.
Read more: AVANCE, Social Finance Exploring Innovative Future
According to an article in the NY Times.com entitled, Nation's Wealthy Places Pour Private Money Into Public Schools, a research study has found: "private groups are raising an increasing amount of money for public schools in wealthier communities..." This certainly raises questions about inequality. 
The article's first two examples do a good job of demonstrating this appalling trend:
Read more: Fundraising in Wealthy Areas: Are Unequal Educational Advantages Fair?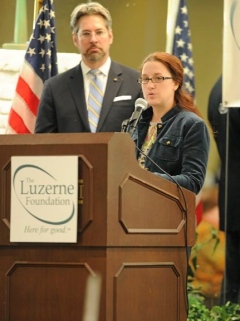 According to an article in the Citizensvoice.com online news source by Denise Allabaugh, two area nonprofit organizations in the Wilkes-Barre area of Pennsylvania will each receive a grant of $10,000.00:
"Five area non-profit organizations were in the running for a $20,000 grant from the Millennium Circle Fund of the Luzerne Foundation on Tuesday and after the votes were tallied, there was a tie.
Volunteers of America's Ruth's Place women's shelter in Wilkes-Barre and the Commission on Economic Opportunity's Monsignor Andrew J. McGowan Center for Healthy Living, which soon will open in Jenkins Township, got an equal number of votes from Millennium Circle members, said Charles Barber, president and chief executive officer of the Luzerne Foundation.