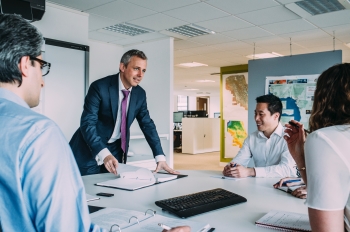 Setting up your own nonprofit organization (tax-exempt corporation…but we'll just call it a nonprofit or nonprofit for the purposes of this article) isn't as easy as one would think.  There are requirements by both your state and the federal agencies, to which you must adhere, or you won't get approved, or worse: your organization will not operate properly.
The following lists some of those issues, in no particular relevance or order:
Unqualified individuals serving as officers on the board of directors; (make sure BOD officer knows laws required)
Lack of a Mission Statement or Vision Statement;
Lack of properly executed program description;
Lack of "primary" individual at the helm;
Not hiring qualified staff to manage day-to-day organization activities;
Failure to document board meetings, votes, and agreements; poor planning and record keeping;
Shortage of qualified funding for organization management;
Poorly designed fundraising techniques;
Not recognizing that "tax-exempt" does not mean "nonprofit!"
These are some of the issues that often arise when developing and running a nonprofit organization. For suggestions in resolving such issues, check back here every week for new articles and information!
Have a question or need help setting up your tax-exempt, 501(c)(3), nonprofit organization? Call us at 1.865.408.8833, Comment below, or email us directly, and we'll get back with you ASAP! Just click This email address is being protected from spambots. You need JavaScript enabled to view it. to send an email!